Robot intrusion
A downloadable game for Windows
LDJ 42
Theme: Running out of space
You're a lonely captain on a spaceship that gets uninvited robot guests. Survive for 6 mins. Try to avoid breaking walls or you will be invited by more robots.
Controls:
Shoot - Left mouse button
Space - Dash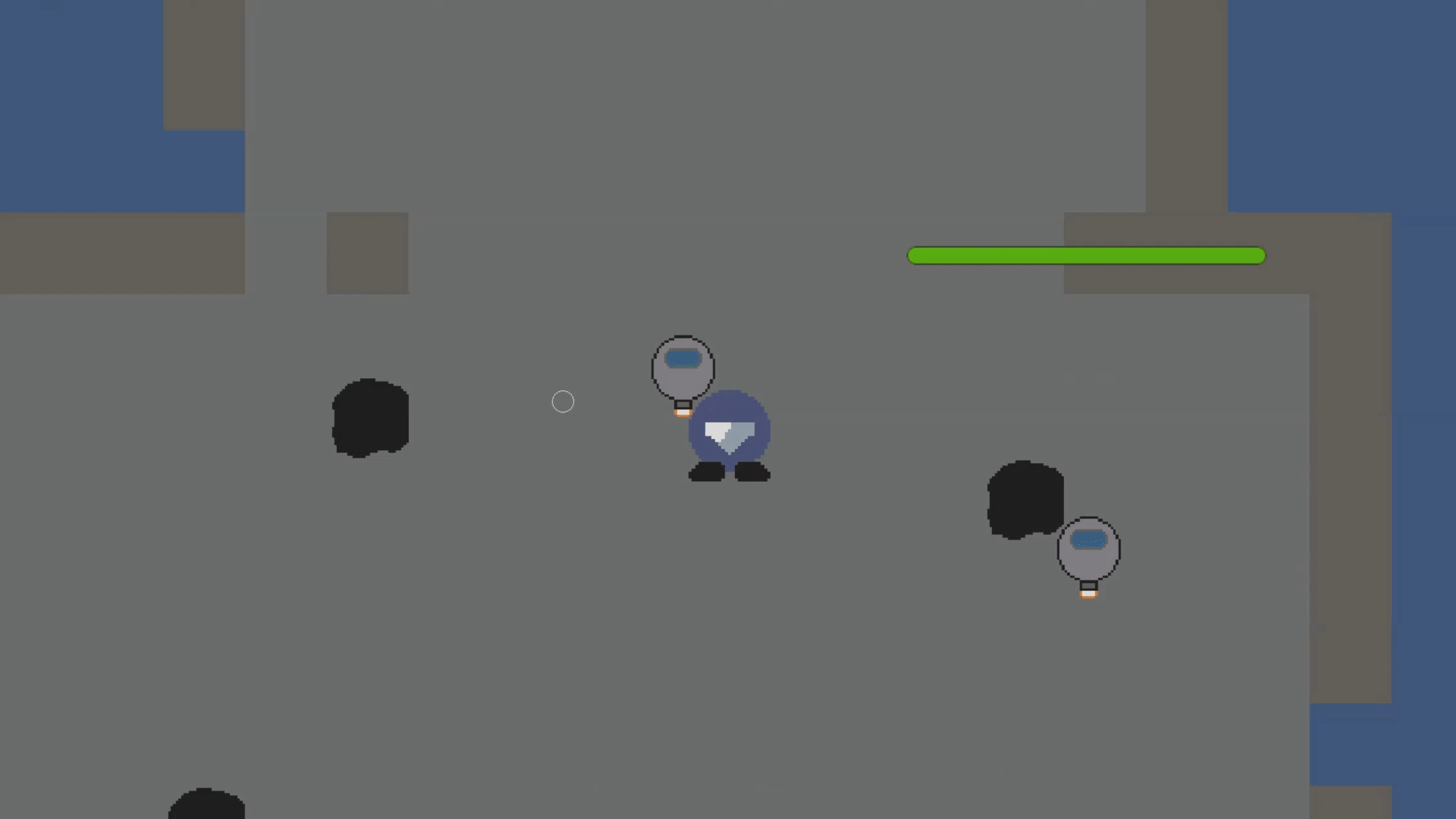 First real attempt at ludum dare and first attempt at making a game from start to finish as well. Well...It's barely a game at this point. I had hoped to do a lot more but unfortunately I ran out of time. Top of my priority list that didn't get into the game was to have the floor break on explosions, which was my idea all along and was intended to be how I weaved into the theme of 'Running out of space'.
Some other things on my short term TODO list was:
Add more enemies (at least 3-4). The suicide robot was supposed to be rare.
Bigger level with multiple rooms (Idea was that you would fall back further and further back into the ship as time progressed and the other rooms were destroyed)
An explosive weapon for the player (Player would have to decide if it was worth using it and destroying more of the ship)
And of course fix a lot of small obvious things like (spoiler) prevent the player of just running out of the ship.
Perhaps I will uncheck some of those points in the coming 1-2 days and release a new version as I don't think I was very far from implementing most of them and it would have made the game a lot more interesting I think. Anyway thanks for passing by!